The following five podcasts are excellent tools for teachers to use within lessons. They all provide ESL material, and some even have episodes that provide tips about teaching methodology, classroom management, and best online practices.
Culips is one of the best English teaching podcasts because it has something for everyone. Episodes are dedicated to learning idioms, practicing pronunciation, new study tips, etc. So, whether you're teaching in a classroom or online, Culips will help you tackle all ESL teaching aspects.
One of the best features of this ESL podcast is that every episode has a study guide that summarizes the material for students. The podcast is available on the Culips website, Spotify, iTunes, and the major podcast apps.
Luke is a teacher and a stand-up comedian who has been hosting his own podcast for ESL students for over ten years. His goal is to "make you laugh while you learn," which he accomplishes through pop culture-heavy episodes.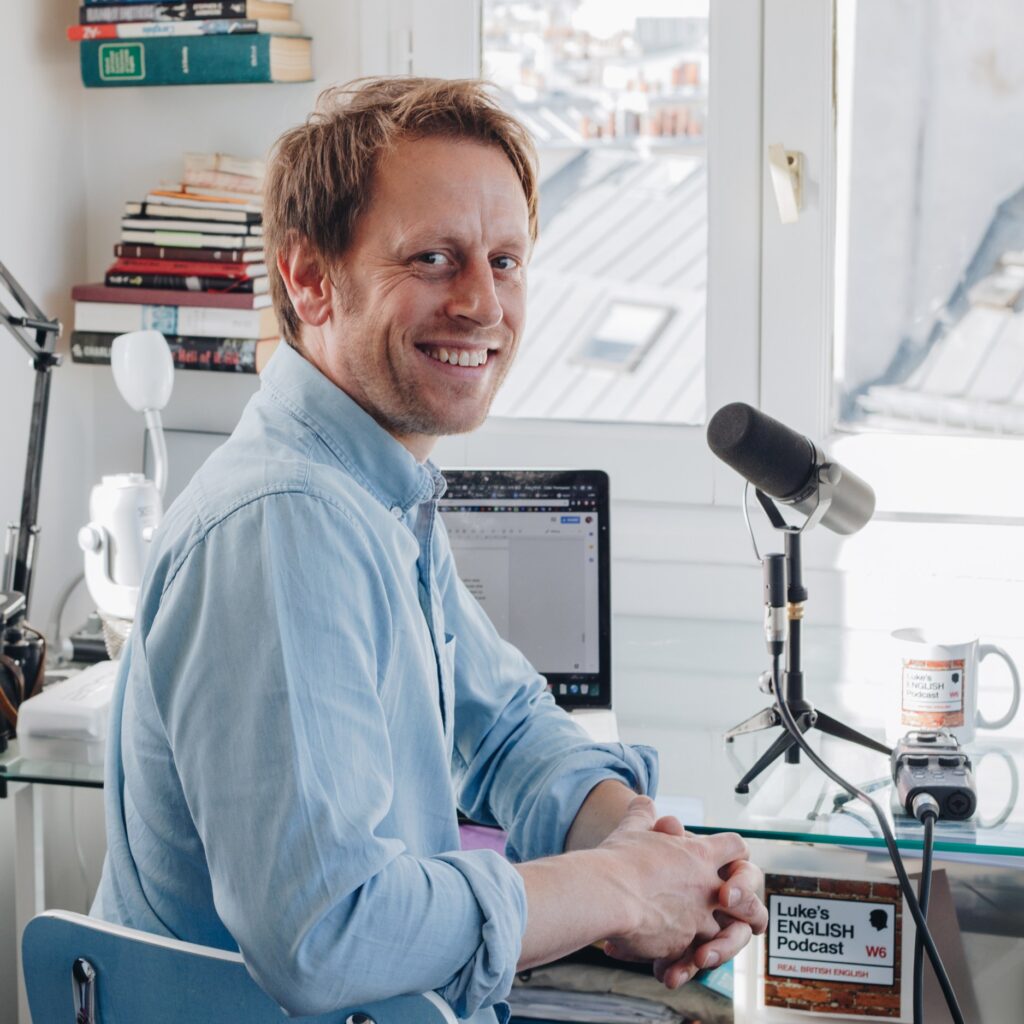 While the podcast is Luke's star product, he also provides videos and transcripts for an easier learning experience. You can find all material on his website, and the podcast itself is also on iTunes.
This BBC podcast is perfect if you're looking for something quick. Each weekly episode focuses on a different English phrase for three minutes. It's one of the best ESL podcasts to play during a lesson, as the content lends itself to many written and oral exercises for your students. 
Some phrases are everyday expressions like "cabin fever," but occasionally the episode will look at slang like "hater" and "spill the tea." You can play or download this podcast on the BBC website. 
With over 100 episodes dating back to 2014, TEFLology is one of the most established podcasts for teachers. While there is content for students, TEFLology is also a wonderful resource if you're seeking niche topics such as best teaching habits, remote professional development, as well as a lovely array of interviews with the industry's finest.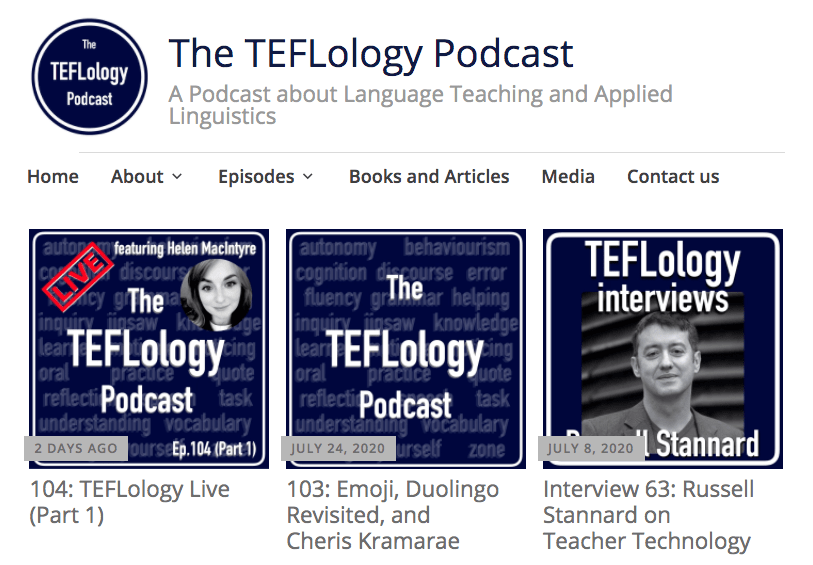 Every podcast episode begins with a short summary of what you can expect and includes contact information in case you want to follow up with any questions for the guests. The episodes are also on iTunes, so they're easily downloadable.
Created by two teachers living in Spain, Phrasally Verbocious is a fun and relaxed English teaching podcast. Alan and Chris, the hosts, talk about all aspects of ELT including classroom management, online teaching, and career trajectories.
This is a great podcast to not only gather material for your own lessons, but to also pick up some tips from two experienced English teachers. They also often invite other teachers to give their own perspectives on teaching ESL around the world. You can find Phrasally Verbocious on all major podcast listening apps, including Spotify. You can also find their content on YouTube.